JAZZ CORNER AT SAINT EX TONIGHT
7pm to 10pm!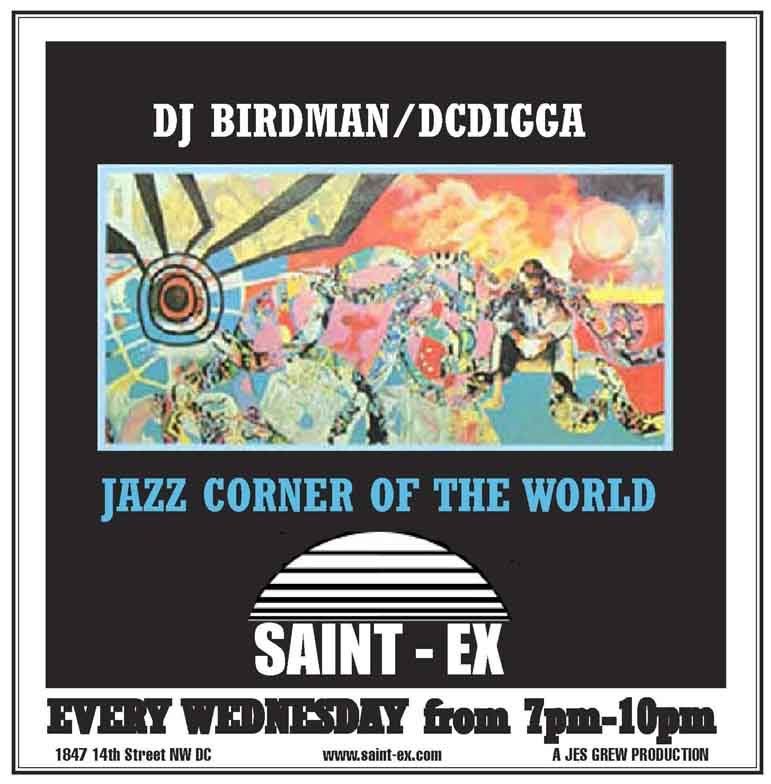 First 25 guests tonight will recieve the new Jes Grew Productions mix CD! Don't be late!
The longest running Jazz Happy Hour in DC cannot be stopped! Now entering our fourth summer on the scene, with no end in sight. Stay tuned for a special all night Jazz party celebrating our anniversary!