JAZZ CORNER NOW HAS BOTTLED WINE SPECIALS!
25% off bottled wines downstairs at Gate 54 until 10pm every Wednesday
Ahhhh.....yes, after a looooooooong hiatus Mumbo Jumbo has returned! The realities of a full schedule and the demands of the non-cyber world caught up with me and I slipped on the regular blogging routine. I will try and keep up to the best of my ability (assuming anyone is out there reading!).
Anyway, one thing that has not changed is the Wednesday residency of the Jazz Corner at DC's one and only Cafe Saint-Ex. Going strong after 2 years, this weekly event continues to entertain regulars and new clientel alike with a skillful blend of soulful jazz from the distant past to the present. While some people want to narrow the scope of 'Jazz', the Jazz Corner DJs aim to expand and explode the notion, spinning sides by artists from all over the world and from nearly every major style that Jazz has embraced since it's birth. From hard bop to funky fusion, the Jazz Corner has something for every taste. And to quote Bill Cosby, "You might even learn somthin' before it's done. Hey, Hey, Hey!"
And now even more motivation: All available bottled wines are 25% off during the Jazz Corner, from 7pm til 10pm, only downstairs in Gate 54! So all you wine afficianados (and just plain winos, too) will get even more than you bargained for when swinging thru and hanging out with the Jes Grew crew. DC Digga and DJ Birdman are always available to help finish off any vino that you can't quite handle!
So plot out your schedules and make sure you clear off all the Wednesdays....you have a standing date with the Jazz Corner!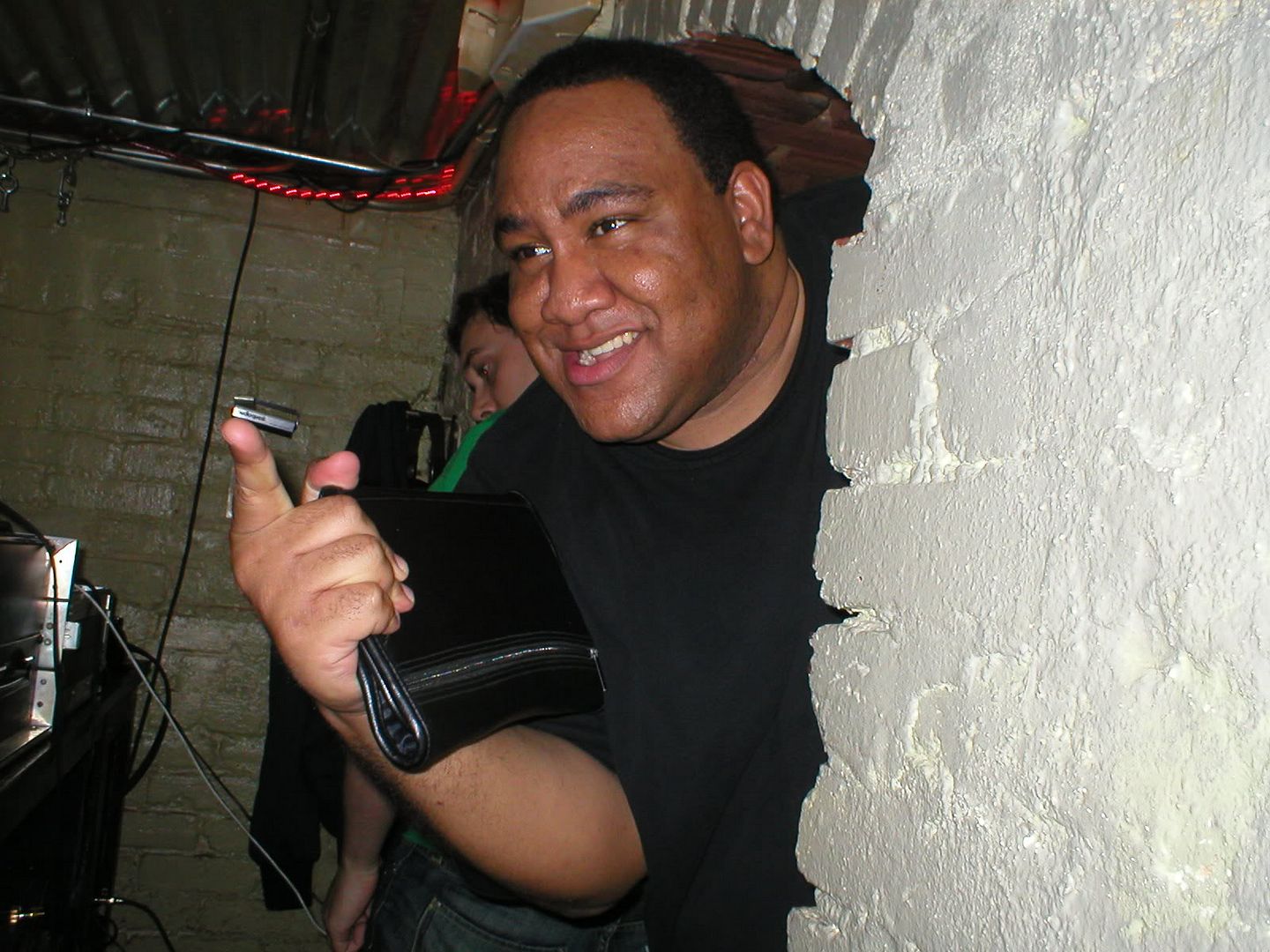 This week your DJ is the magic man himself, Mr DCDigga. He continually scours the metro area (and well beyond) in search of the finest in funky, soulful jazz. Don't miss it!
QUOTE OF THE WEEK:
"When in doubt, have two guys come through the door with guns."
-Raymond Chandler